UCAN is currently searching for board members to lead and strengthen our organization.  If you're interested in exploring this opportunity, please call (515) 278-3936 or email info@urbandalenetwork.org. 
UCAN provides many opportunities to get connected and be involved in your community. Consider volunteering for one of our working committees listed below. Or consider a one-time volunteer opportunity by helping with one of UCAN's many events.
Click here to contact us about volunteer opportunities.
As Urbandale has grown more diverse, so have the needs of our residents. This committee has conducted a community needs assessments, is working on bringing health and human services to community residents, connecting residents with English language classes, and providing information on existing human services to those who might benefit.   Caring Corps continues it's mission to assist Urbandale elderly residents with transportation needs and minor home repair projects.
The purpose of this committee is to build a greater awareness of the Urbandale Parks and Trails system by hosting events such as the semi annual Tour de Trails walk.   The Friends of the Parks committee encourages homeowner beautification projects by sponsoring the Yard of the Month contest every summer. The committee also serves as a vehicle to accept gifts and memorials on behalf of the Urbandale Parks and Recreation Dept.

Resource Development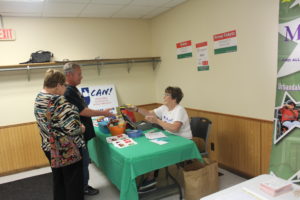 The Resource Development Committee's main priorities are fundraising, communications and organizing UCAN's many events. Fundraising helps us to support and sustain the organization, communications allows us to keep residents informed about their community and the goal or our events and activities is to give residents an opportunity to come together and build a sense of community and civic pride.
Great neighborhoods are the lifeblood of any thriving community. This committee is working on building neighborhood collaborations, encouraging block parties, and connecting people within and between neighborhoods.
UFit aims to serve as a community based model that will engage citizens and leaders from city government, schools, businesses, and religious institutions to improve the quality of life for all Urbandale residents.