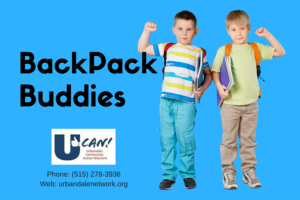 UCAN's Backpack Buddies program is a partnership with the Food Bank of Iowa.  The program provides weekend meal packs to Urbandale elementary school students who have been identified as "chronically hungry".
Each backpack contains breakfast foods, lunch and dinner items, snacks, and beverages, all of which are selected to provide nutritional balance.  The backpacks are distributed at the end of each school week and children return to school on Monday better prepared to learn, grow, and develop properly.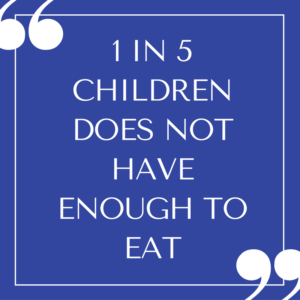 How to apply:
If you would like to enroll your child in Backpack Buddies please contact the UCAN office.
How to volunteer:
UCAN has established partnerships with several area churches to provide the volunteers necessary to pack backpacks for approximately 150 students in 5 of the 6 elementary schools in Urbandale.  If you have a group that would be interested in packing backpacks, please contact the UCAN office.