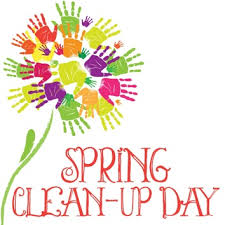 Pancakes and Rakes! UCAN  is seeking volunteers for the annual Urbandale Spring Clean-Up and pancake eaters for our Lions Club pre-work breakfast!   This year's clean-up will take place on Saturday, April 28nd, 2018. 
We will be helping seniors and the disabled clean their yards-up and get ready for a great spring and summer!
Volunteers help elderly and disabled Urbandale residents prepare for summer by cleaning out flower beds, raking yards, trimming bushes and other general yard work.
Volunteers should meet at the Lion's Park shelter house at 72nd & Prairie in Urbandale and provide their own work gloves, rakes and trimmers at 8am. Make sure to stop in for a great Lions Club pancake breakfast to get fueled up to work!
Both groups and individuals are encouraged to volunteer. Anyone interested in volunteering and any individuals in need of assistance may contact the UCAN office at 515 278-3936 or email Info@UrbandaleNetwork.org