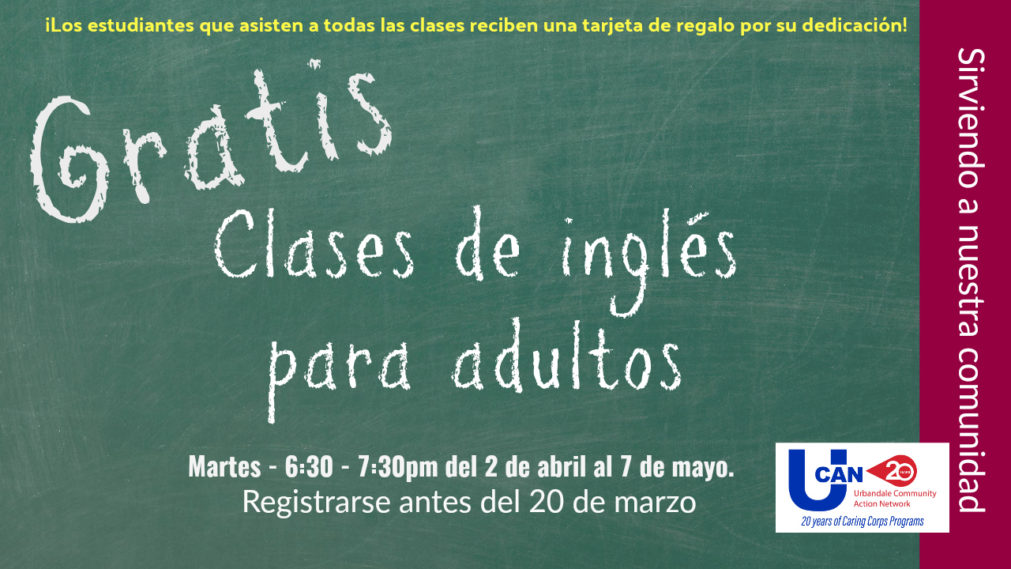 UCAN offers English as a Second Language classes. The beginner-level classes provide instruction in conversational English.
The next session of ESL Classes is scheduled for Tuesday evenings, April 2- May 7, 2019 at Karen Acres Elementary School.
Get registered!
Please fill out the registration form below and return to the UCAN office by March 20th.
ELL Registration 2018 – UCAN English
How to volunteer:
Volunteers are needed to assist with childcare for the adult learners participating in the classes. Please email Info@UrbandaleNetwork.org if you're interested in volunteering.