UCAN is helping hundreds of families in need in Urbandale each week. In March, we want to provide them with a basket of basic spring cleaning supplies and everyday needs! We need your help!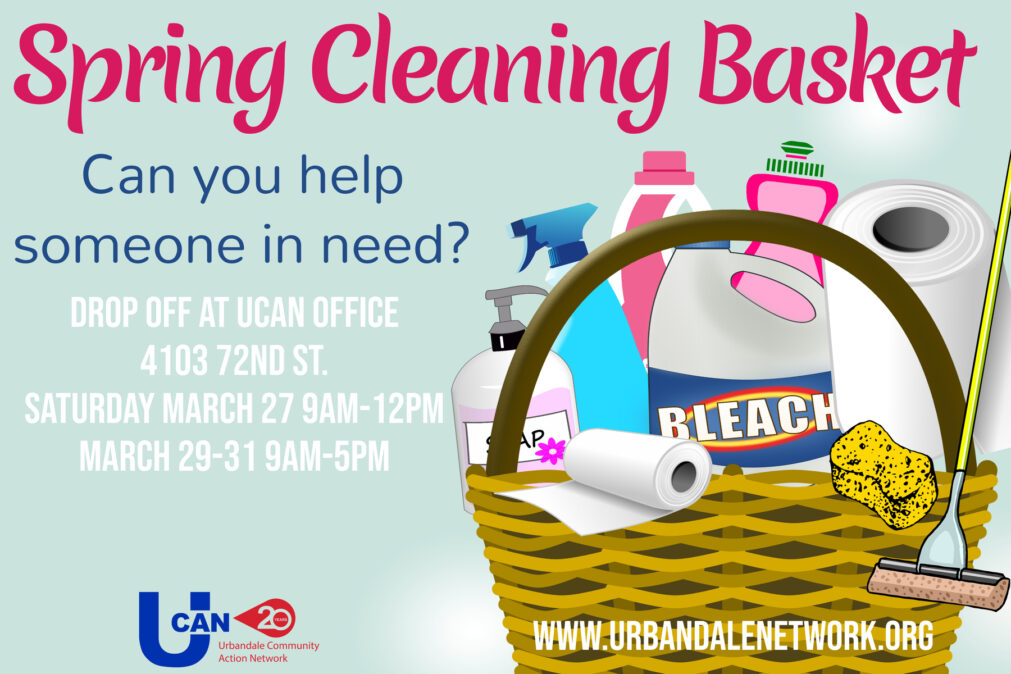 Can you help by sponsoring a complete basket? If so, please package items listed below in a large box or laundry basket and drop off at the UCAN office.
OR select a few items from the list and we will package your donation up with others!
Windex      Clorox spray     Kitchen Cleaner     Bathroom Cleaner     Hand Soap  Paper Towels      Laundry Supplies    Dish Soap    Toilet Paper 
PLUS any personal care items like Shampoo/Conditioner   Body Soap or any additional items that you have in your spring cleaning routine! 
Donations can be dropped off at the UCAN office, located at 4103 72nd St. the following times:
Saturday March 27  from 9am – 12pm
or March 29-31 from 9am – 5pm
Baskets will be distributed with the help of the Urbandale Lions Club April 1-3. Please call the UCAN office at 515-278-3936 or email Info@Urbandalenetwork.org with questions!