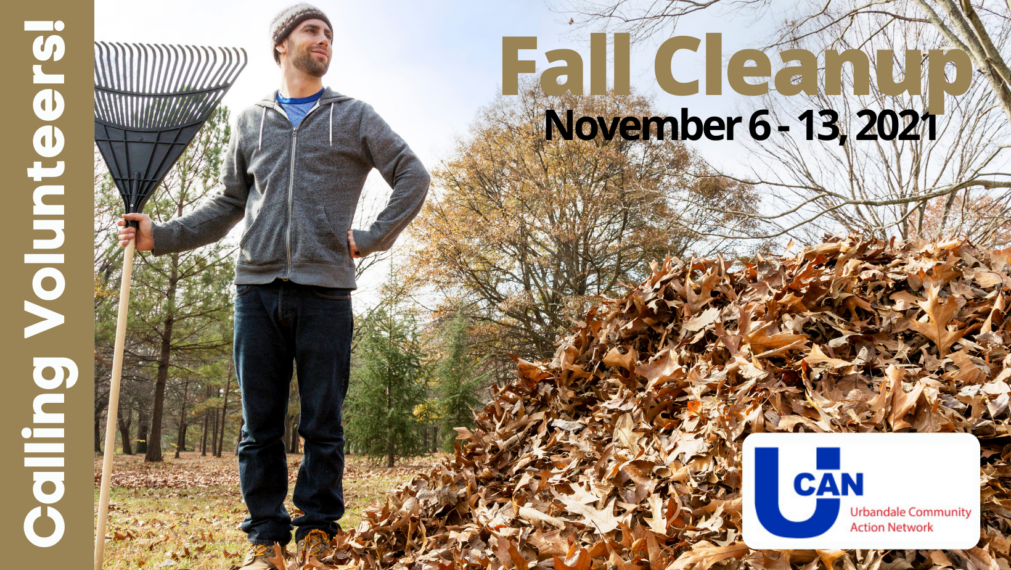 The Urbandale Community Action Network (UCAN) is seeking volunteers for the Annual Urbandale Fall Yard Clean-Up. This year's clean-up send off will take place on Saturday, November 6th from 8:00 a.m. to 12:00 noon with a pancake breakfast hosted by the Urbandale Lion's Club.
Volunteers should meet at the Lion's Park shelter house at 72nd & Prairie in Urbandale for the pancake breakfast. Then proceed to your given resident's home.
Volunteers will help elderly and disabled Urbandale residents by raking leaves, cleaning out flower beds, trimming bushes and other general yard work.
Please provide your own work gloves, rakes and trimmers, if possible.
Both groups and individuals are encouraged to volunteer – families with kids are welcome! Anyone interested in volunteering, register your group on the provided sign up genius and we will contact you.
We have provided alternate dates to volunteer, but that will not include the pancake breakfast.
Any individuals in need of assistance or if you have questions contact the UCAN office at 515 278-3999 or email Admin@UrbandaleNetwork.org