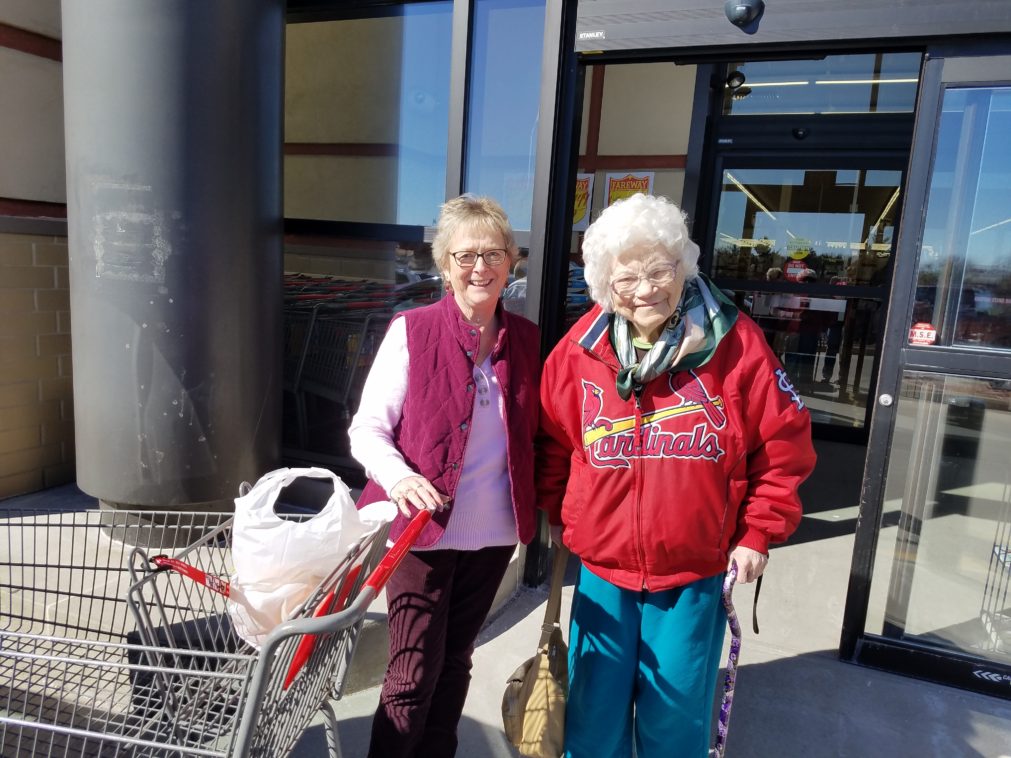 UCAN has a great opportunity to brighten the life  of an isolated senior in Urbandale through our program expansion!
Senior Companions: A senior or senior couple will be matched with an individual or family and will receive weekly contact with at least two in-person visits per month. Other contact can be in the form of phone calls or letters. Twice a year, those seniors able to safely get into their volunteer's car will come with them to a dinner social. Those in wheelchairs will be offered transportation from UCAN utilizing a service such as JoyRide.
Senior Buddies: Seniors will be matched with a church youth group or a school classroom and receive correspondence from the group.  Twice a year, UCAN staff or volunteers will transport the senior to visit their buddies and provide treats for a social time.
Seniors Starting Again: This program is designed for the senior who recently lost a spouse. Led by UCAN's Staff and volunteers, this program is intended to bring seniors together in the hopes to create connections that will help them as they navigate their lives without their spouses. UCAN staff and volunteers will hold bi-monthly lunch gatherings at local restaurants or the UCAN office as well as provide referrals and resources to those in the grieving process.
UCAN requires a one year commitment to serve as a Senior Companion Volunteer or Senior Buddies Group, and a background check is required after an initial interview with program coordinator. If you are interested, please email Info@UrbandaleNetwork.org for an application or download one here:  VOLUNTEER APPLICATION 2019 revision