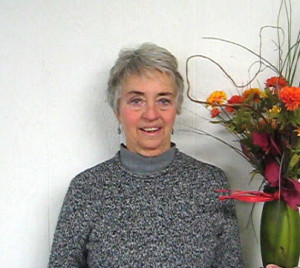 Carol has been driving for the Caring Corps for 11 years, accruing 860 miles in 158 hours (and that number is missing many miles and hours from the early years!).
She moved to Urbandale in 1985, is a widow with 2 daughters and 2 grandchildren.  Before retiring, Carol worked as a Counselor at DMACC, in career planning, personal decision making, and academic difficulties.   She has served as a substitute teacher in Adult Ed, focusing on English as a Second Language and was a part time ELS teacher in DMACC's Citizenship classes.
Carol enjoys travel, having served on the Friendship force of Greater Des Moines Board for 6 years.   This opportunity has taken her to places like Brazil, Vietnam and Guatemala.
In addition to volunteering as a Caring Corps driver,   Carol is a volunteer in the SHIIP program, working at either Des Moines University or McCauley Terrace.    When asked why she likes to volunteer as a driver,  Carol responds  "I started driving because I knew how much this service would have benefited my parents in SE Iowa.  This is a way I can help someone else's parents.  Besides,   where else can I volunteer and be able to sit and read for an hour and not feel guilty!"
January 2015 Spotlight Volunteer