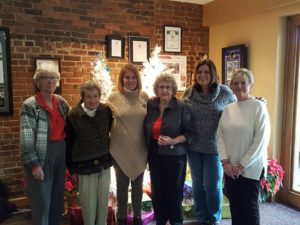 Did you know that UCAN's Caring Corps provides more than 1,200 round trip rides for elderly and disabled Urbandale residents each year? That means countless phone calls coordinating volunteers and confirming appointments. Without five dedicated volunteers who volunteer each week, this would not happen!
Our thanks go out to our wonderful Caring Corps Office Staff! Donna, Emma, Jene, Jo, Emma and LaVonne are the friendly voices our clients hear when they call for help with a ride to a doctor, pharmacy or store. And they are the ones making call after call to find the right volunteer to make sure our clients can get to their appointments!
This dedicated group of volunteers provides more than 20 hours of service each week, and also assist with special projects like our Fall and Spring Clean –Up, Adopt a Family and Toys for Tots program, Backpack Buddies weekend food program for students in need and so much more! They often drive clients on a weekly basis and when a volunteer is not available.
Rumor has it, they will be spreading lots of cheer as flappers at the UCAN Speakeasy Soiree!