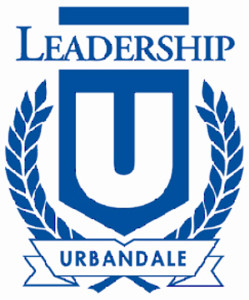 UCAN has partnered with Urbandale Community Education to administer the Leadership Urbandale classes as the new Citizen's University.
To register for 2016-17 courses, please visit http://www.urbandalecommunityed.com/programs/2016_Fall/CITIZEN_UNIVERSITY.
Launched in 2016, Citizen University (Citizen U) is a leadership development collaborative formed by UCAN and Urbandale Community Education. Formerly known as Leadership Urbandale, Citizen U functions to educate community members to serve in leadership roles while developing a better understanding of volunteer opportunities, local government and civic organizations within the community.
Citizen U offers a certification program for individuals completing 5 of the 7 free educational sessions and 10 hours of community service / volunteer work in Urbandale. Session subject matter includes Urbandale history, government, economic development, ethics, leadership and more. Participants meeting the certification requirements are to be presented with a certificate near the end of each school year.
Class Schedule:
Saturday, September 17, 2016; 9:00 – 11:00 AM – HISTORY AND TOUR OF URBANDALE
Monday, October 3, 2016; 6:30 – 8:00 PM – CITY AND COUNTY GOVERNMENT
Monday, November 7, 2016; 6:30 – 8:00 PM – ECONOMIC DEVELOPMENT
Monday, December 5, 2016; 6:30 – 8:00 PM – ETHICAL DECISION MAKING AND CIVILITY – CANCELLED & RE-SCHEDULED
Monday, January 16, 2017; 6:30 – 8:00 PM – THE MULTI-CULTURAL COMMUNITY OF URBANDALE  –  CANCELLED DUE TO INCLIMATE WEATHER
Monday, February 13, 2017; 6:30 – 8:00 PM SCHOOLS AND THEIR IMPACT ON THE COMMUNITY
Monday, March 6, 2017; 6:30 PM – 8:00 PM – LEADERSHIP IN THE 21ST CENTURY
Monday, April 17, 2071; 6:30 PM – 8:00 PM – ETHICAL LEADERSHIP IN ACTION