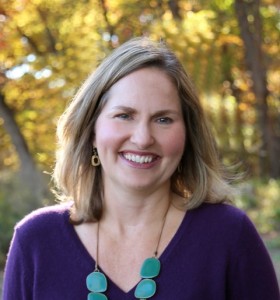 Nicole Opfer, mother of Minecrafter and-Sports-Guy Ryan and the Sweet Daisy and Dancing Queen Caroline, loves living in beautiful Urbandale where you will often see her walking, running and biking on the trails or chasing her kids at any number of area parks. She is married to Dave, who makes tractors high tech at the John Deere ISG office in Urbandale.
Nicole recently launched her website dsm4kids.com, which provides fresh ideas to keep Des Moines kids & families in the know with weekend events, after-school activities, camps, festivals, sports & more.  Nicole previously worked for a number of non-profit organizations.  Most recently at the Housing Assistance Council, a national intermediary, that helps build homes and communities across rural America.  She spent 15 years there traveling to many Midwest rural communities providing one-on-one technical assistance and presenting at large trainings to affordable housing developers.
Nicole has the "non-profit bug" and loves working with and being a part of mission driven organizations.  Nicole was excited to join the UCAN board in November of 2015 and looks forward to serving and continuing their great work within the Urbandale community.