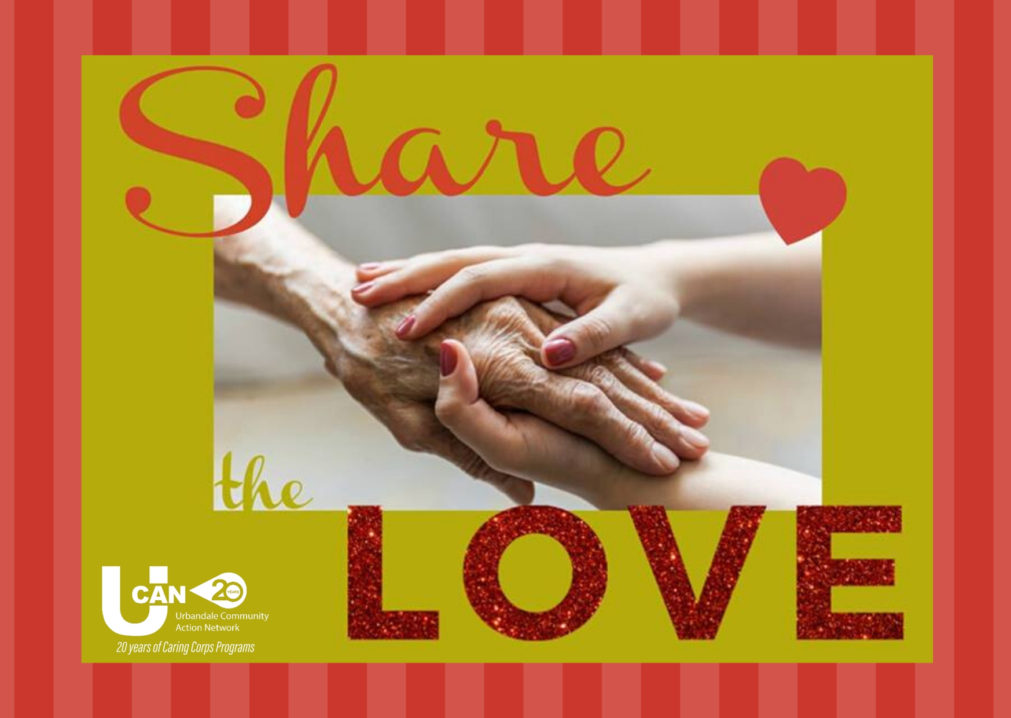 UCAN has been reaching out to senior citizens in Urbandale for more than 20 years. The majority of our services for seniors include transportation, yard clean up and home deliveries, we also  "Share the Love" with an isolated senior in Urbandale!
This program started years ago to share love during Valentine's Season, but we quickly realized that our seniors love extra love and attention all year round!
Our Spread the Love volunteers make cards (our seniors love kid drawings!), donate small sweet treats, flowers and seasonal items which are delivered to seniors in Urbandale who have few family members or no family in town. Volunteers can be matched with a senior or senior couple for one event or a year+.
If you want to collect items for our seniors, be matched with a senior or help deliver items, contact us at Info@Urbandalenetwork.org