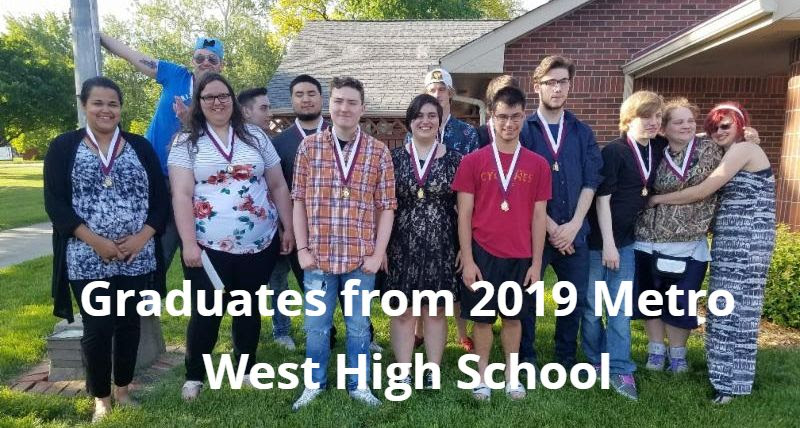 UCAN has been proud to support Urbandale School District's Metro West Learning Academy for more than 6 years! This unique and wonderful school is an alternative program shared by six school districts: Adel, Dallas Center-Grimes, Johnston, Saydel, Urbandale, and Waukee. A large majority of students are on free & reduced lunch and need extra support.
UCAN helps many of the students with basic needs such as weekend food bags, personal care bags, holiday support and more. One of our highlights each year is to host their graduation celebration! This year, due to COVID19, that celebration will look a little different – No special dinner, no special cake! 🙁
BUT, we will be able to celebrate these young people and have them walk across a makeshift stage outside in Lions Park. We want to let them know how proud we are of their accomplishment!
We are seeking donors to "Adopt a Grad" and create a nice congratulations gift bag and card for each of the 56 students. Ideas include a $25 gift card to Walmart or Target, gasoline cards or sweet treats – the content of the bag is up to you! If you want to sponsor a student, we will send you their first name and a short list of things they like. Gift bags should be delivered to UCAN by May 14 or you can make a donation to support this project at the link below.
Please email Info@UrbandaleNetwork.org to sign up!
Support A Metro West 2021 Graduate